As the saying goes " Good things come in small packages"- so what better way than to fill stockings with jewelry gifts that don't break the bank.
In fact, there are so many options for everyone on your list, it might be hard to make decisions. We have assembled a versatile selection below that will help you fill those stockings even faster than Santa can!
💡
When you purchase through our pages, we may receive a small commission.Prices are exactly the same for you if your purchase is made through an affiliate or a non-affiliate link.You will not pay more by clicking through our links.
Pink Jewelry Travel Organizer Bag
You may need a bigger stocking for this one, or simply place it on top of the other gifts. This terrific jewelry organizer has so much space for all the pieces you need to take along on your travels. The most important way to keep your jewelry beautiful is to place pieces away from each other and store them in, and on soft surfaces. This organizer holds rings, pierced earrings, chains, and zipper pouches for watches or bracelets. The slim dimensions make it easy to pack in your carry-on. Click below for the details.
CHECK PRICE ON AMAZON!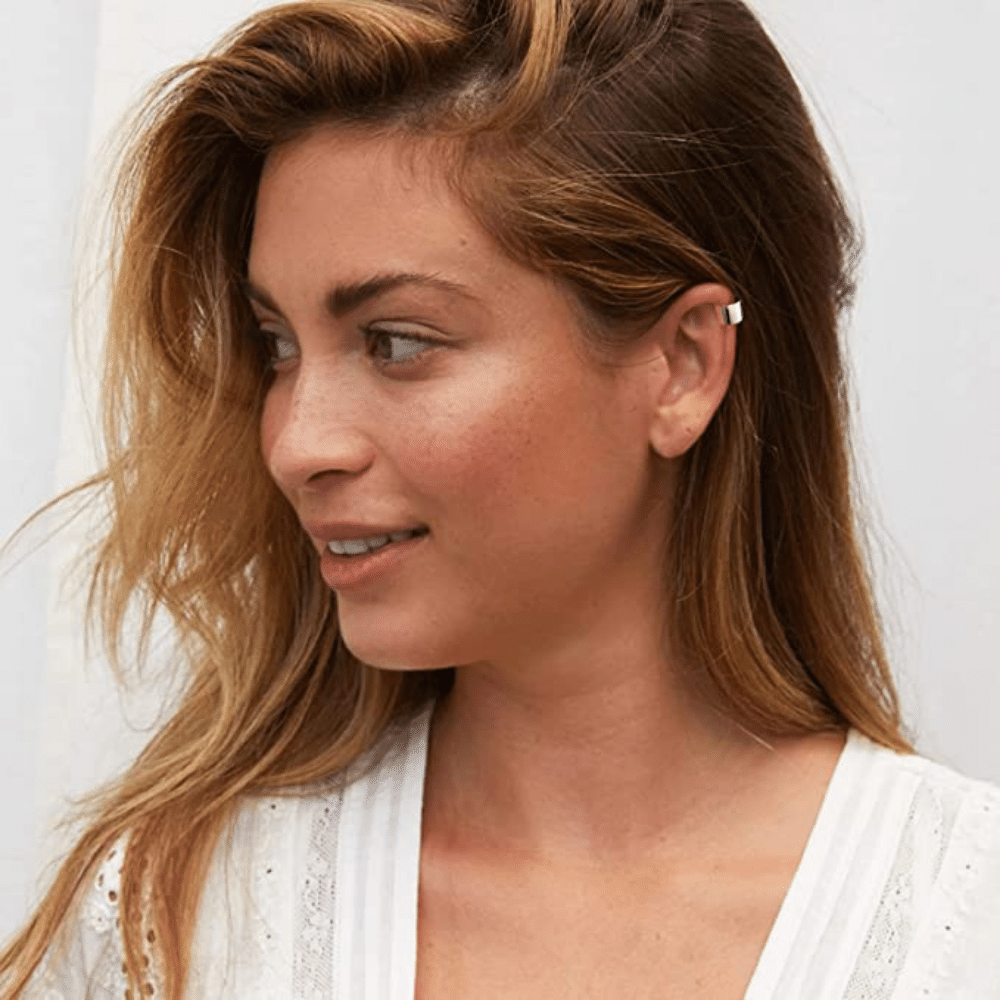 925 Sterling Silver Ear Cuff Earrings
What a fun gift for someone who wants to be a little edgy or already is! Made from sterling silver so there is no worry about skin sensitivity, especially since it's plated with platinum making it completely hypoallergenic. Great for anyone that does not want to pierce their ears, this cuff just slides on comfortably. Click below to order.
CHECK PRICE ON AMAZON!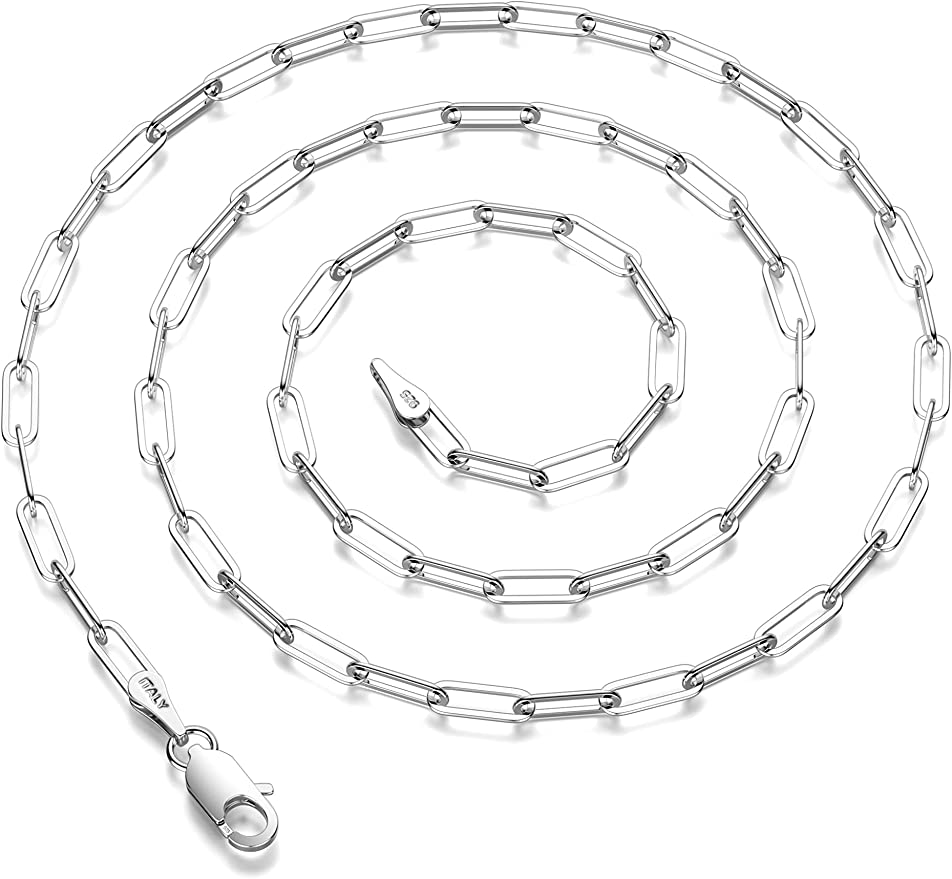 ELYA Stainless Steel Adjustable Paperclip Chain Necklace
This necklace comes in a multitude of lengths, widths and metals. The one pictured here is stainless steel. For anyone who is hard on their jewelry, this is super durable and features a lobster claw clasp. Wear one or wear many in different lengths. A great gift, treat yourself too! Click below to see all your options.
PRICE CHECK ON AMAZON!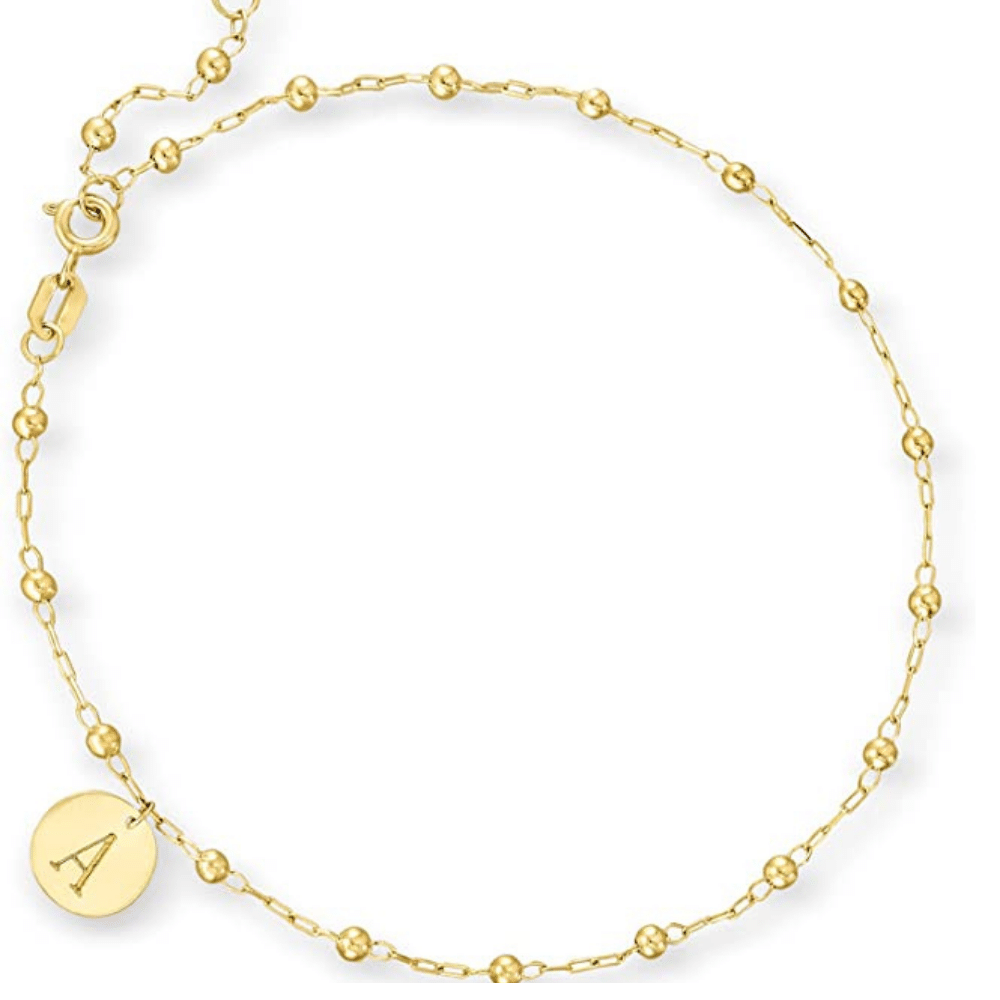 Italian 14kt Yellow Gold Personalized Bead-Link Circle Anklet
What we love about this product: Looking for a subtle and elegant design? This 14K yellow gold bead anklet may be just the right one. This gleaming high-polished design features an initial tag to emphasize your individuality.
Italian jewelry is known for its manufacturing quality and beautiful designs. The length is 9 inches and secured with a spring-ring clasp which makes it so easy to put on and take off. The high-polished tag is customized with the block letter initial of your choice.
Click below for additional information.
CHECK PRICE ON AMAZON!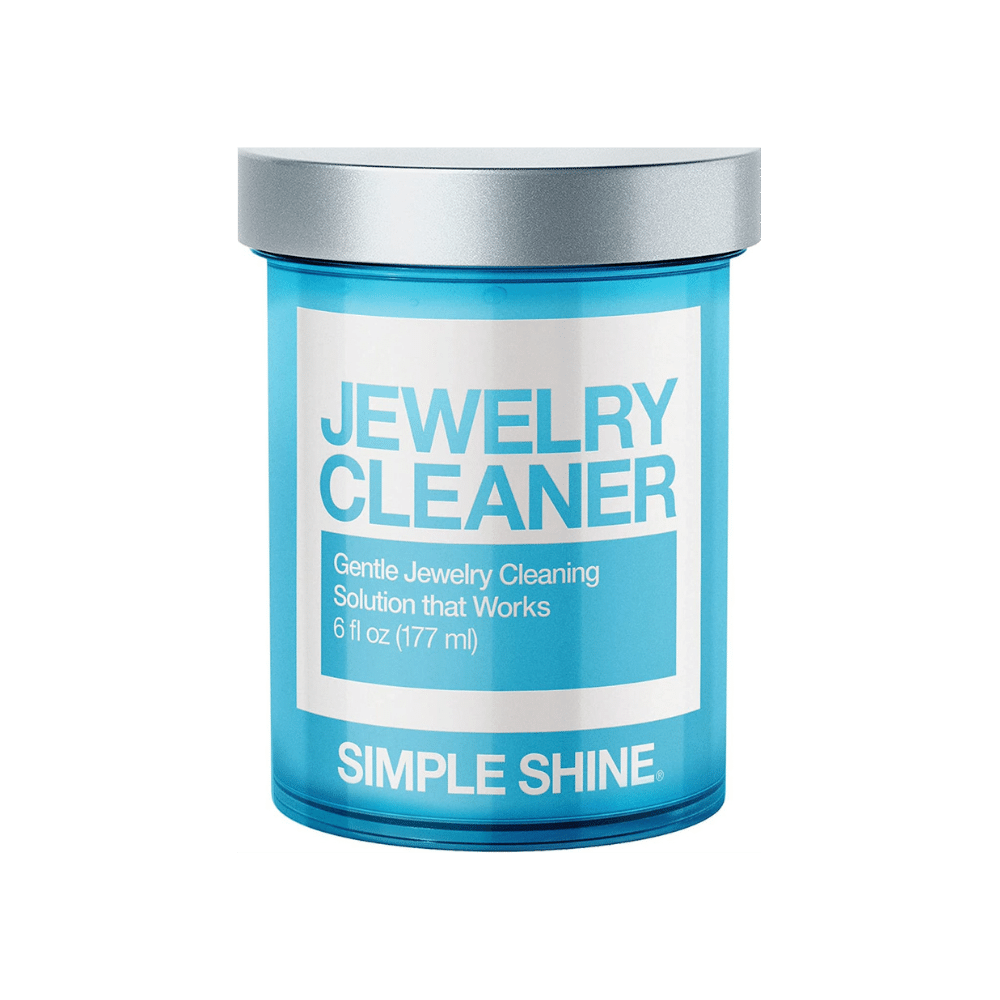 Gentle Jewelry Cleaner Solution
There is nothing like the feeling you get when your jewelry gleams like new. Many people are unsure exactly how to clean their pieces to achieve a bright and shiny appearance. With Simple Shine it is easier than you think.
The consensus from customers is that Simple Shine jewelry cleaner is gentle and safe for gold, platinum, sterling silver, stainless steel, titanium, diamonds, CZs, beads, porous stones such as pearls,colored gemstones and even enamel!
This is the perfect stocking stuffer for anyone who has even one piece of jewelry! Click below to stock up.
CHECK PRICE ON AMAZON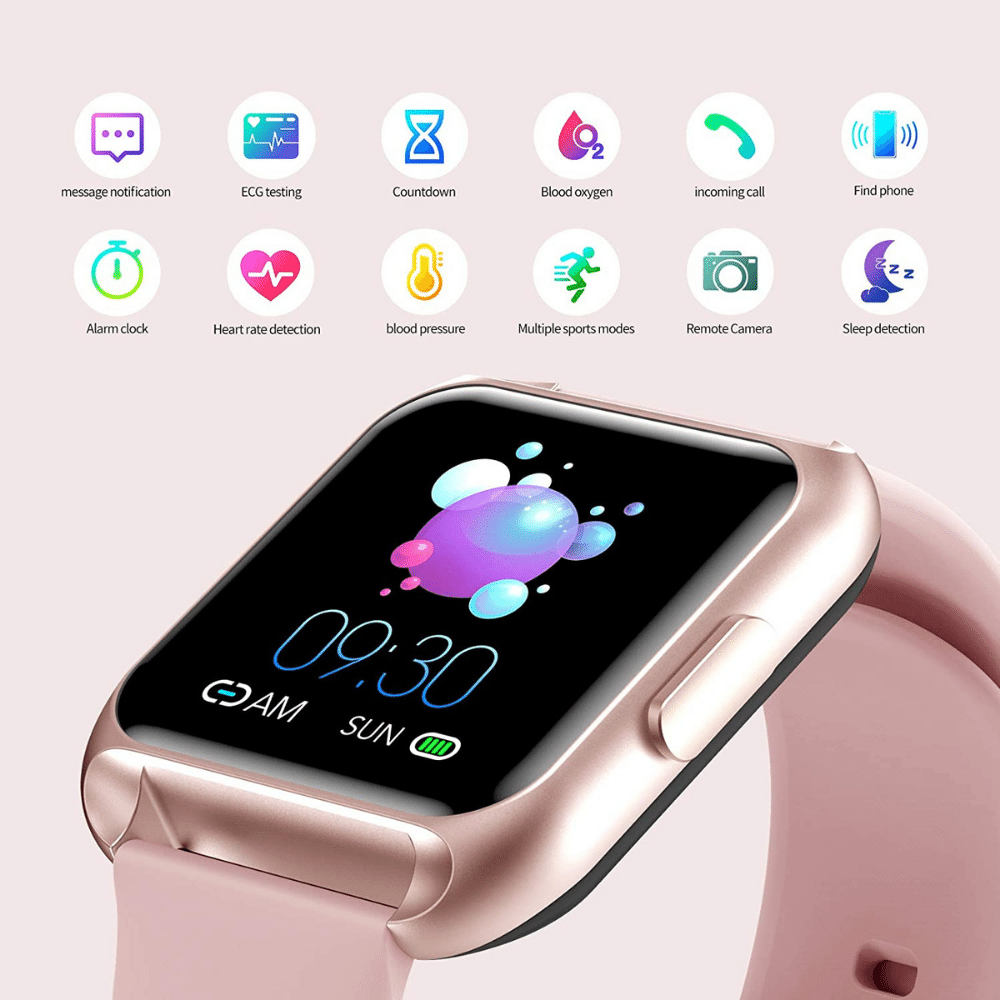 MAXTOP Smart Watch
Looking for a smart watch, but aren't prepared to pay the high prices for the big brands? Well take a look at the functionality of this one! It is compatible with iPhone and Android operating systems and has all the functions you are looking for. Such a great deal if you are looking for a smart watch for kids too. Click below for color options and a full description of all the functions.
CHECK PRICE ON AMAZON!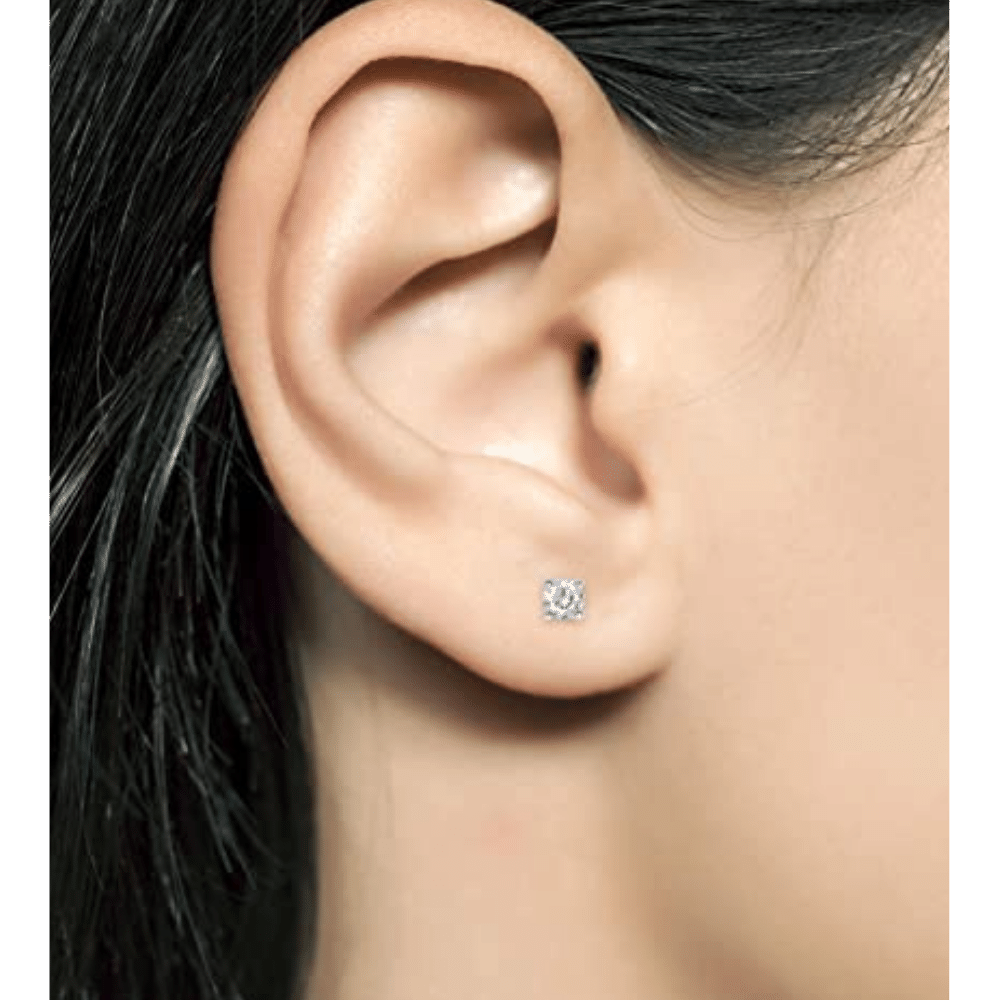 La Joya Sparkling Certified Lab Grown Diamond Stud Earrings
The perfect earrings to wear anytime, or all the time. These lab-grown diamonds are physically, optically and chemically identical to mined diamonds, but without the environmental and human rights issues attached to natural diamonds. The studs pictured above are 1/3 carat total weight, a great size if you have multiple piercings; great for women and men. These high quality earrings are G-H color and VS-SI1 clarity, set in 14K white gold. Click below for additional details.
To learn more about the differences between mined diamonds, synthetic diamonds and simulants read our article: Is It A Real Diamond Or Something Else?
CHECK PRICE ON AMAZON!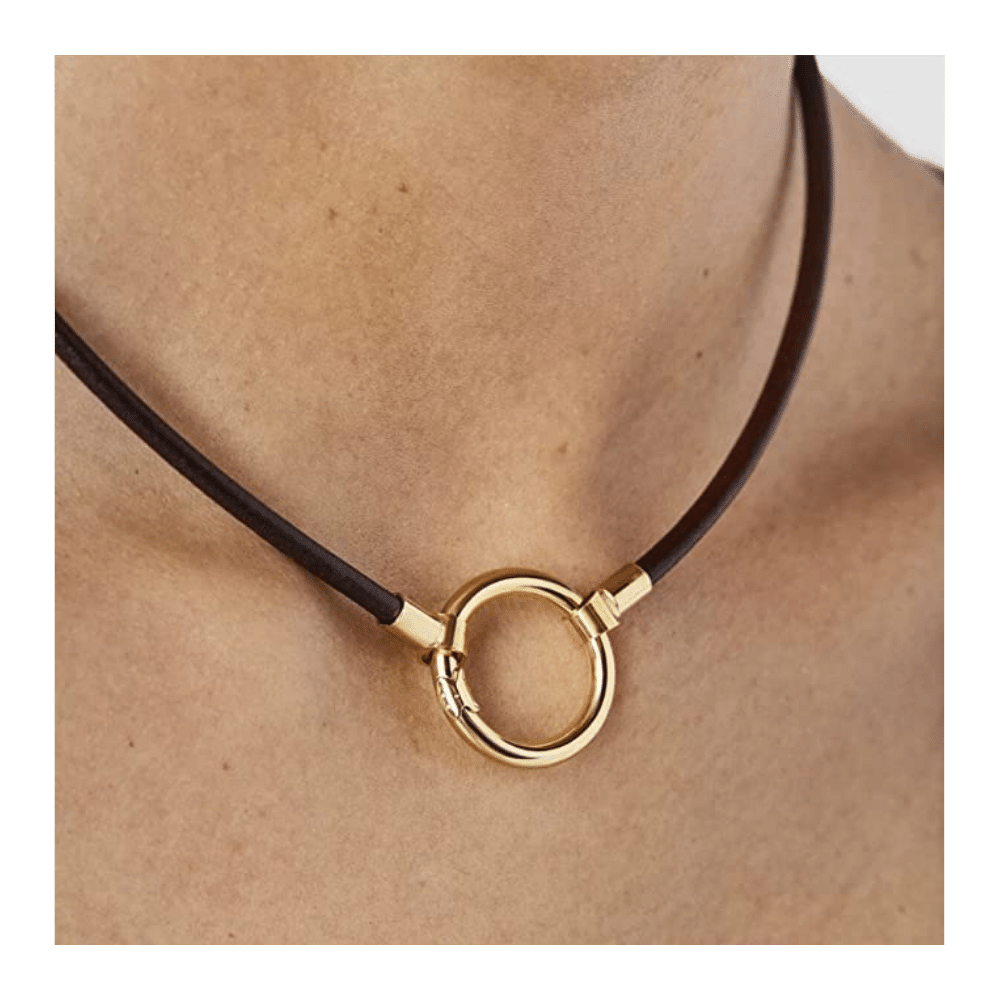 TOUS Hold Vermeil Leather Necklace
This fun casual necklace is a great gift idea. The ring is 925 sterling silver covered in 18K gold (vermeil); the design will bring a smile to anyone's face. The innovative clasp is completely integrated, easy to open and close and where additional rings can be added. The leather necklace is modern and young. Click below to see the many ways this necklace can be worn.
CHECK PRICE ON AMAZON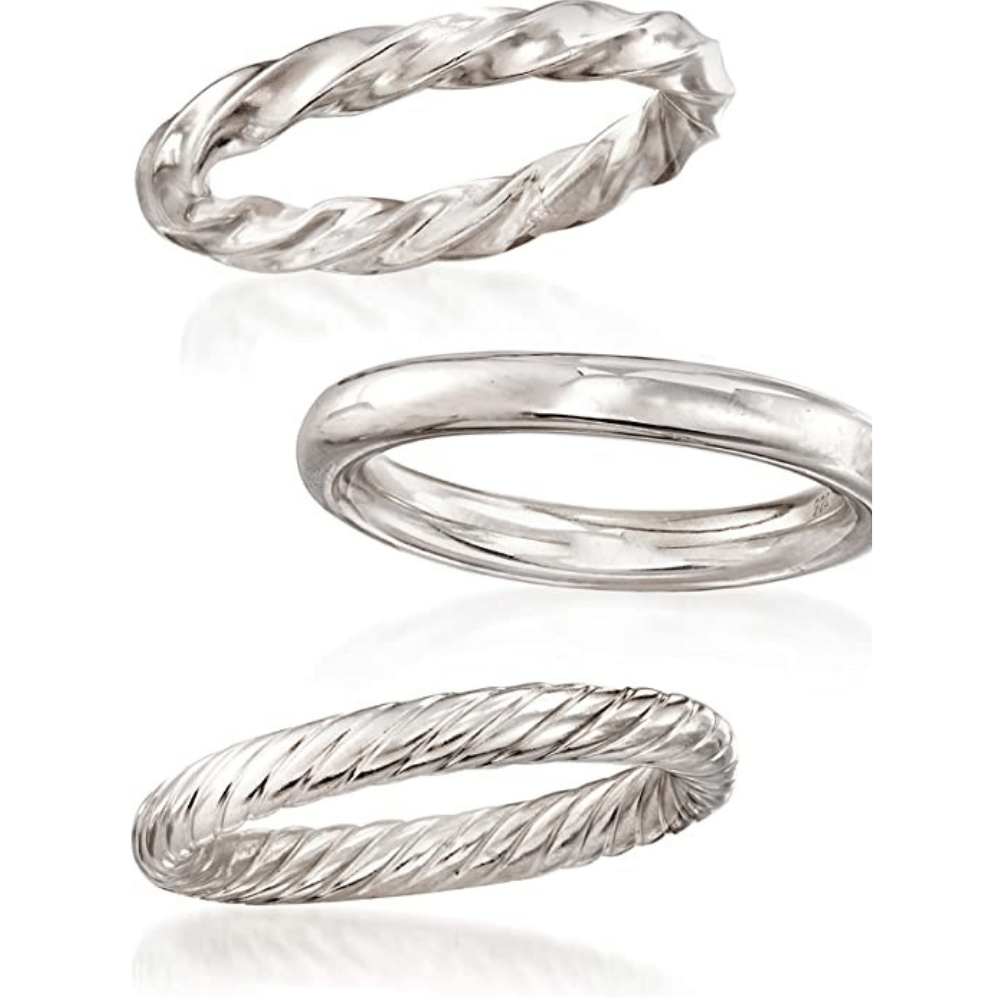 Ross-Simons Jewelry Set: 3 Polished Rings
Is someone you know looking to create a ring stack? These sterling silver high-polished rings are a great place to start. Each ring is 1/8th inches wide and available in sizes five through ten and in 18K gold vermeil as well. Don't forget to include a jar of Simple Shine jewelry cleaner (see above) to keep them dazzling bright. Click below to select the size you need.
CHECK PRICE ON AMAZON!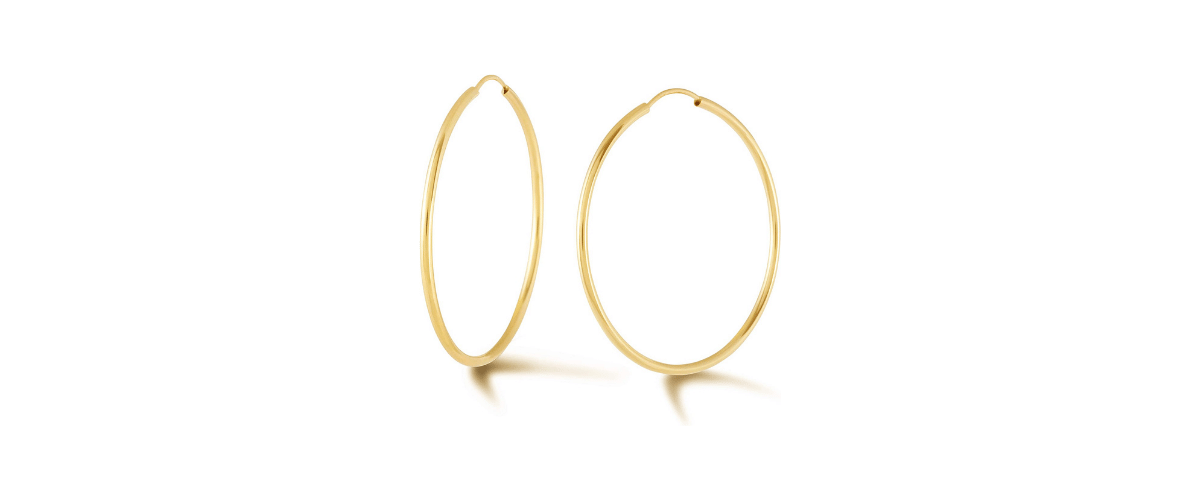 14k Yellow Gold Women's Endless Tube Hoop
Elegant, classic 14 karat gold hoops, 1-1.5 millimeters wide, available in small to large sizes. The name, Endless Hoops, refers to the integrated clasp that is virtually invisible. Appropriate for casual or formal wear. Click below to select the size that is right for you!
CHECK PRICE ON AMAZON!
---