Introduction
Whether you're looking to accessorize your wardrobe or find the perfect gift for a special someone, stainless steel jewelry is an excellent choice.
Everyone is familiar with stainless steel, from our kitchen appliances to watch bands and everything in between. But when we think of men's or women's jewelry, it is not the first metal we think of, if at all.
The stainless steel used in jewelry appears quite different than say sterling silver jewelry. It has a beautiful rich gray color, that when used in men's designs has a masculine appeal. As its popularity has grown recently the designs are quite modern
When it comes to buying jewelry, price points are often one of the main factors consumers consider before making a purchase. With stainless steel jewelry, however, you don't have to break the bank; it is extremely affordable.
Not only is it affordable and stylish, but it also offers lasting durability that makes it an ideal option for everyday wear. From necklaces and bracelets to earrings, chains, and rings, this type of jewelry has many benefits that make it the perfect choice for any occasion.
Affordable Prices
Stainless steel jewelry is a great option if you are on a budget because it is much more affordable than platinum, gold, or silver. Plus, there are so many different styles to choose from that you can find something to suit any budget.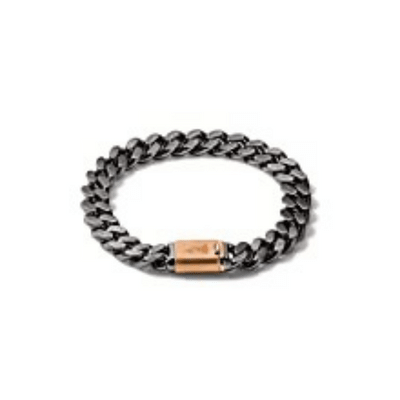 Bulova Men's Latin Grammy Stainless Steel Chain Link Bracelet
CHECK PRICE ON AMAZON!

Let's go back for a moment and talk about the intrinsic benefits of stainless steel.
Beneficial Properties
One of the primary benefits of stainless steel jewelry is its durability. Unlike gold and silver which require frequent polishing, stainless steel doesn't tarnish or corrode over time.
This means that with just basic maintenance, your pieces will stay looking like new for years to come. For anyone who tends to be hard on their jewelry, stainless steel will stand up well in these circumstances. It is scratch resistant and hard (that is why stainless steel is used in many prestige sports watches!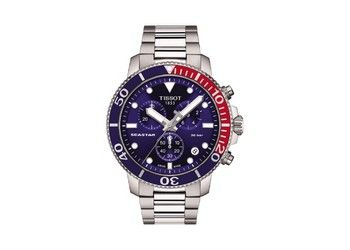 Tissot Mens Seastar 1000 Quartz Chronograph
CHECK PRICE ON AMAZON!

Metal Options and Finishes
And if you want something with color, you can opt for colored stainless steel which comes in yellow gold, rose gold, white gold, and black finishes. In addition, stainless steel can have a high polish with bright surface reflections, or a softer brushed finish.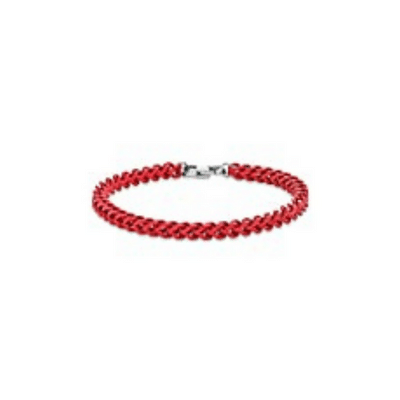 Stainless Steel Red Acrylic Bracelet for Men
CHECK PRICE ON AMAZON!
Another option is gold-plated or gold-filled stainless steel. jewelry All the beauty of gold, but with hypoallergenic stainless steel wrapped in gold!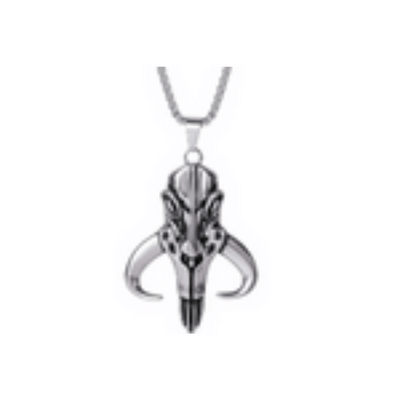 Star Wars Stainless Steel Necklaces for Men, Character Pendant Designs, 22" Box Chain
CHECK PRICE ON AMAZON!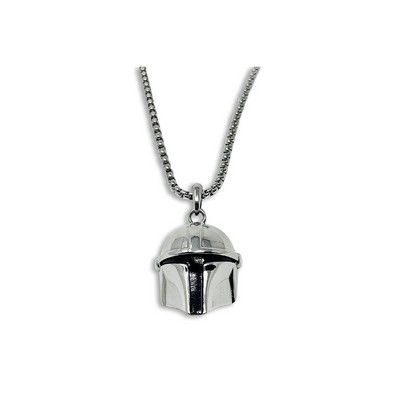 Official Star Wars 3D Mandalorian Helmet Stainless Steel Necklace
CHECK PRICE ON AMAZON!
Hypoallergenic Properties
Stainless steel jewelry is also hypoallergenic, which means that those with sensitive skin can wear it without fear of irritation or redness.
Gold and silver pieces may contain traces of nickel which can cause allergic reactions in some people; however, this isn't an issue with stainless steel because nickel isn't used in its production process.
Care
Caring for your stainless steel at home is quite easy, any mild jewelry cleaner or liquid soap and warm water, and a soft brush is all you need. One of the things that's very important to remember is to dry pieces well to avoid water spots.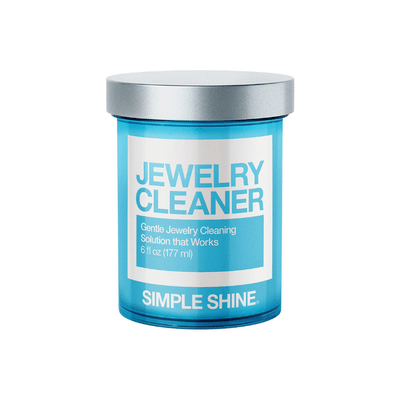 FAQs
Q. Where can I find stainless steel jewelry?
A. One good resource for stainless steel jewelry is Etsy. Click HERE to see their interesting and wonderful designs. Stainless Steel pieces can also be found on Amazon.com. You can also contact your local jeweler.
Q. How do I know if stainless steel jewelry is right for me?
Start by researching online to get an idea of the designs you like. Then visit a jeweler who carries stainless steel jewelry, and try on several pieces to see which appeals to you. And if you tend to wear a lot of black, stainless steel will look fantastic
Q. What is stainless steel jewelry?
There is stainless steel jewelry for everyone. From starter earrings for fresh body piercings to super cool pendants (see the Star Wars pendant below) to rings, anklets, and just about anything you may be looking for.
In Conclusion:
If you're looking for fashionable yet practical pieces that will last a lifetime while staying within your budget then stainless steel should be at the top of your list!
With its wide range of styles from elegant to edgy there's something out there for everyone regardless of taste or budget—so go ahead and treat yourself (or someone special!) today!
Thank you for reading our article, sign up below for more information on gems and jewelry!
Happy Shopping!
Francesca de Granville, G.G., (GIA) F.G.A.