Valentine's Day is just around the corner and it's time to start thinking about what gift you should present to that special someone.
If they are a jewelry lover, you are in luck because there are so many great options available! Below are seven of the best gift ideas for jewelry lovers this Valentine's Day.
What To Consider:
Whether it is your first Valentine's Day together or you have been partners for years, it's important to get the gift right. That means the message the gift sends or the interpretation of the message must be right.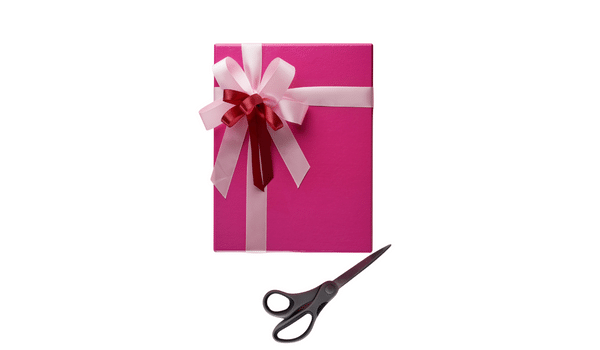 If you are a new couple, it might be a little trickier to get it right.
Do you know his or her tastes, and expectations?
Are you both on the same page about where your relationship is?
You may be head-over-heals for your new partner, but maybe they aren't quite there yet and may be embarrassed by a gift that's too over-the-top.
On the other hand, your partner may be expecting the ultimate expression of love, an engagement ring! 💍 Valentine's Day is one of the best times to present an engagement ring and ask for your partner's hand in marriage.
So the best thing is to make sure you are reading all the signs correctly and more importantly, communicating with each other so that you are not too confused about which gift is appropriate.
But, going back to understanding the style of your loved one, think back to jewelry gifts you've purchased in the past; not just about how someone reacted to jewelry gifts but did they actually wear them or did they end up at the bottom of the jewelry box or draw, never to be seen again?
If your relationship is new, notice what type of jewelry the person wears: the type of metal, the scale of the pieces e.g. bold or delicate, and the gemstones and colors the person favors.
Whether they wear certain types of jewelry, e.g. pierced earrings or not; do they wear a watch? Asking yourself these questions will help you go in the right direction. It's also appropriate to ask subtle questions.
These days, most jewelry brands have wishlists or "drop a hint" options on their websites, if you are completely unsure, have your partner check them out.
When you want to send a message of love to your romantic partner or family members and friends, keep the tips above in mind.
So now let's take a look at these great ideas:
1. A Customized Necklace
There is nothing more special than a customized piece of jewelry with a meaningful message or image on it. Whether it's a necklace with your significant other's initials or an engraved charm with a sentimental phrase or name. This is sure to be one of their favorite gifts. They are available in all price ranges and precious metals, with or without gemstones.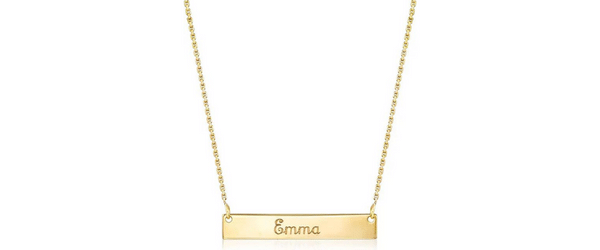 Click HERE for details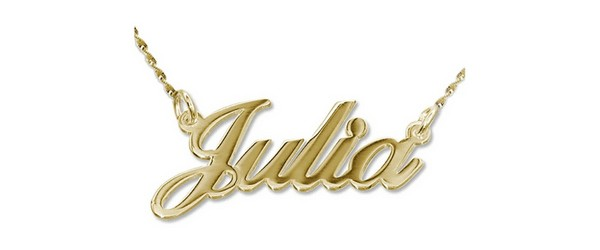 Click HERE for options
There are brands that offer a wide array of sterling silver, gold, and platinum jewelry and in a few cases also offer engraving or even hand engraving.
Personal messages engraved on jewelry will make the recipient's heart melt. But there are also many styles of name plate pendants and initial necklaces for the most common names. Check with your local jeweler if you need a custom-made design.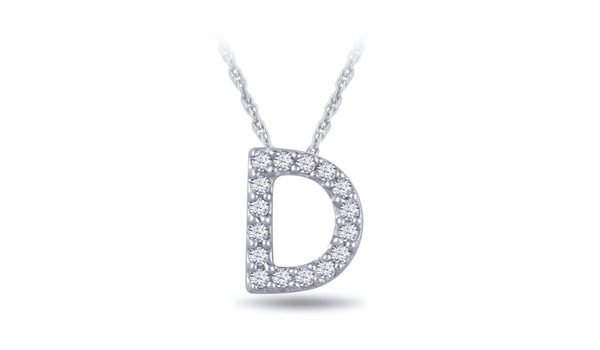 Click HERE to see more letters of the alphabet.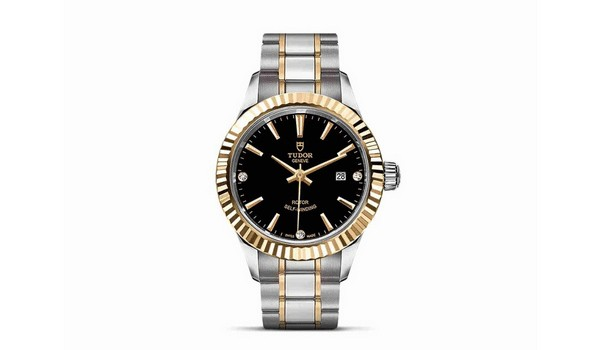 Click HERE for details
2. A Classic Watch
Watches make timeless gifts that will be cherished for years to come. Look for one with a classic design and quality craftsmanship that will stand the test of time. Also keep in mind all the options when it comes to smart and sports' watches.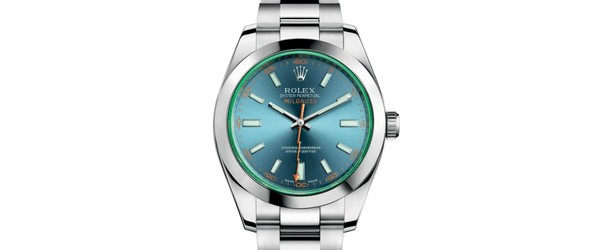 Click HERE to see the Rolex collection at Ben Bridge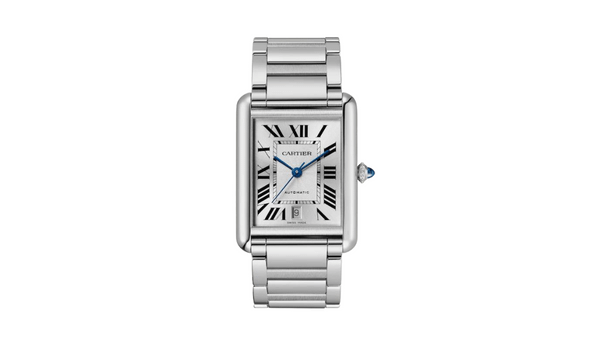 Click HERE to see the Cartier collection at Ben Bridge
3. A Diamond Ring
For something truly special, consider a diamond ring as an extra-special gift this Valentine's Day! Whether it's an engagement ring to express your true love and intentions, or just an expression of your platonic love, any jewelry lover would be thrilled to receive such an impressive gift.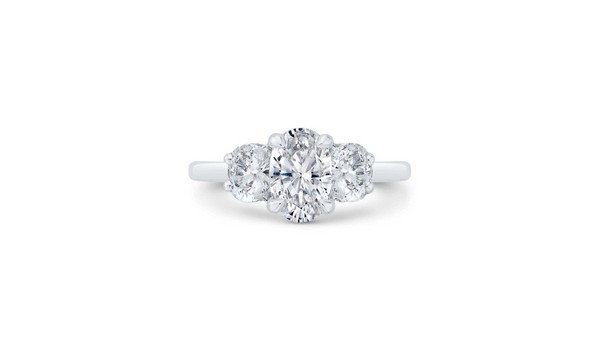 Click HERE to see the Ben Bridge Collection

Click HERE for details
4. Gold Earrings
Gold earrings are always in style and can easily be dressed up or down depending on the occasion. Look for earrings featuring unique designs or precious stones to make them extra special!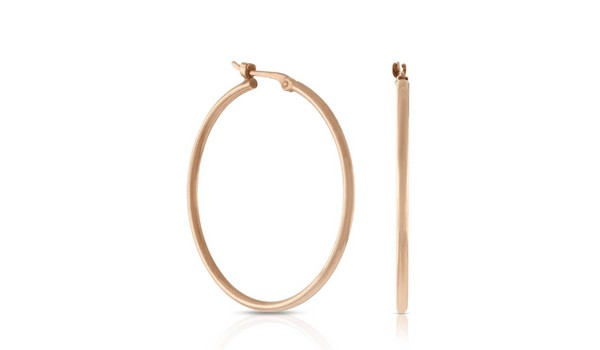 Click HERE for more information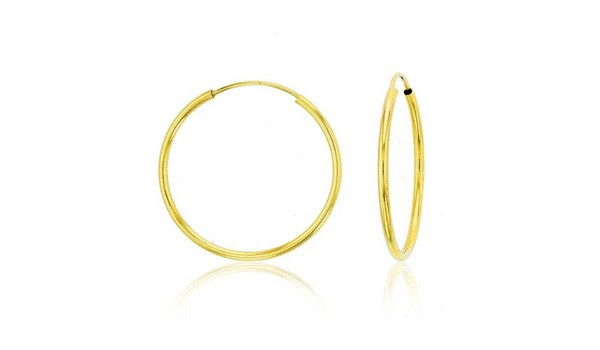 Click HERE to see the range of sizes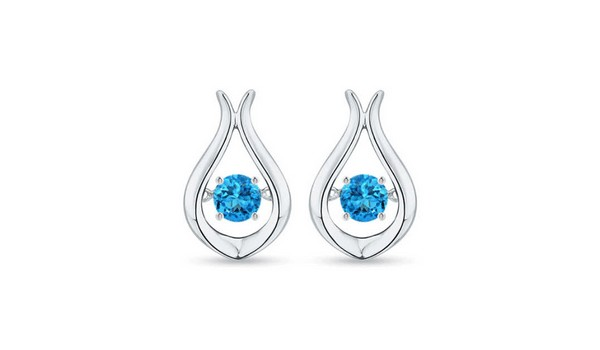 Click HERE to see all the complete gemstone collection
5. Personalized Bracelet
Personalize a bracelet with engravings and charms that have special meaning for you both! This is sure to turn into one of the favorite pieces of jewelry that will be cherished for a lifetime.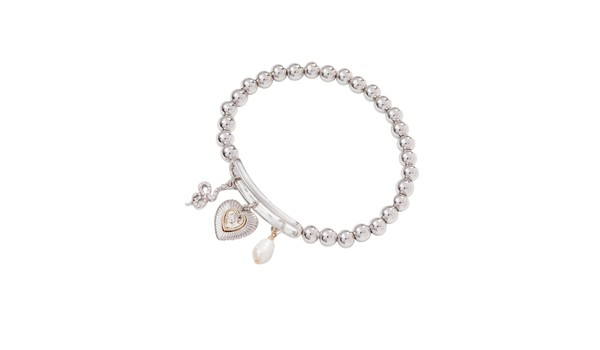 Click HERE for details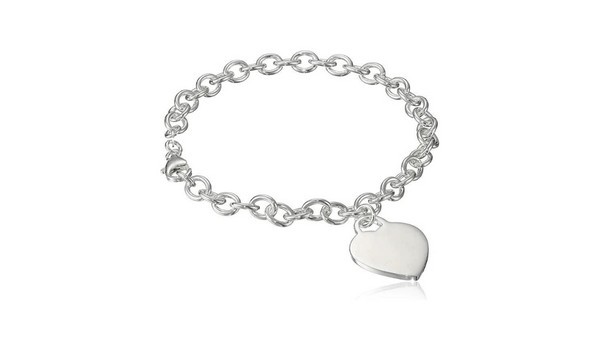 Click HERE for details
6. Pearl Necklace
Pearls never go out of style and can easily transition from day-to-night looks as well as casual to formal occasions! Consider getting them a pearl necklace this Valentine's Day for an elegant touch!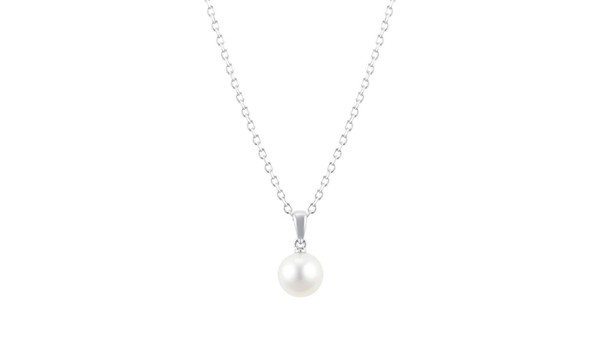 Click HERE for additional information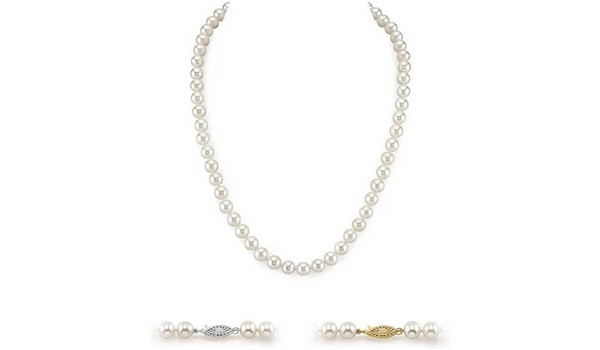 Click HERE for options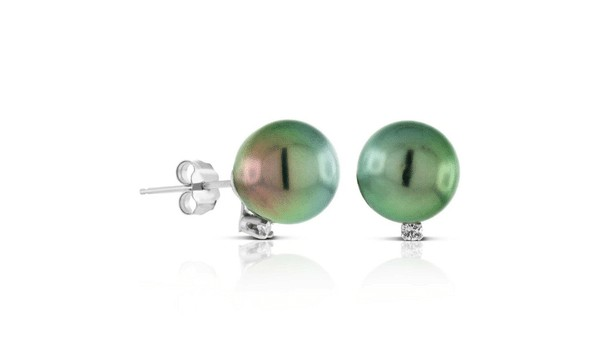 Click HERE for details
7. Statement Piece
For something truly unique, look for statement pieces like bold necklaces or rings, designs with lots of bling!that will really stand out in any collection! This is sure to become one of their favorite pieces of jewelry ever!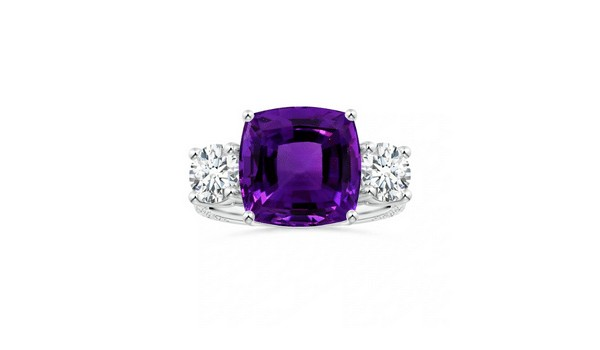 Click HERE for additional information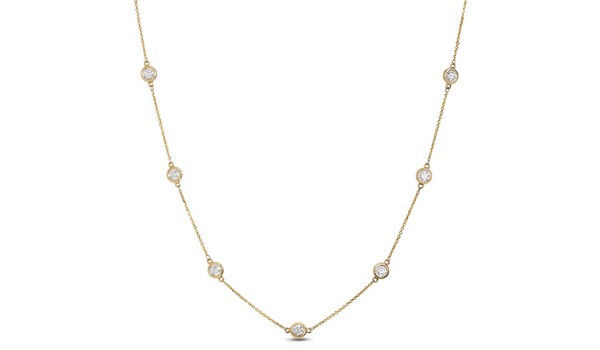 Click HERE for details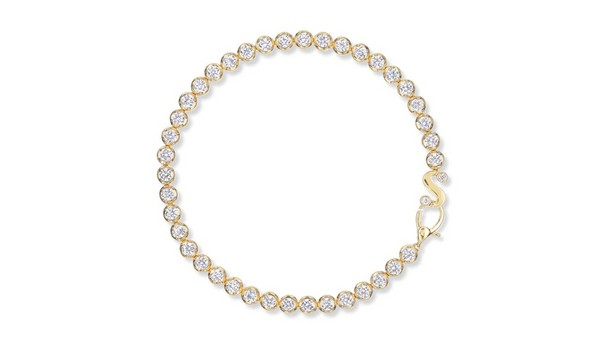 Click HERE for details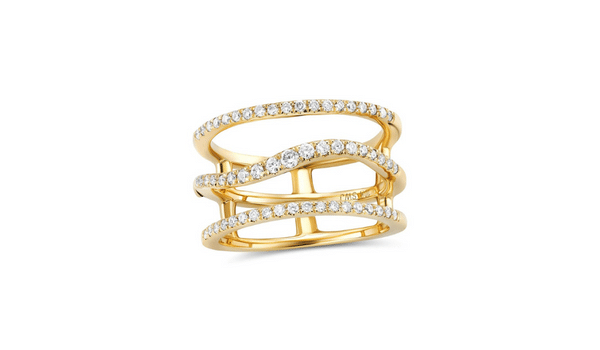 Click HERE for details
Additional Ideas
Here are a few fantastic add-ons that you can gift in addition to jewelry:
Spa Day – Give the gift of relaxation with a spa package for two. Receiving a massage or facial is one of the most luxurious ways to spend Valentine's Day together.
If you want to add something extra special, a good idea is to consider getting that person their favorite beauty products as well!
Chocolates & Flowers – You can never go wrong with a box of chocolates and a bouquet of roses. This classic gift combination is always sure to please and will make an everlasting impression on your special someone.
Romantic Getaway – If you really want to wow your significant other with an extravagant gift this year, consider taking them on an unforgettable romantic getaway!
Plan out every detail so that all you have to do is sit back and enjoy yourselves while making memories with the presentation of the jewelry gift on the beach!
Home-Cooked Meal – Nothing says "I love you" more than cooking up a delicious home-cooked meal for two! If cooking is not exactly your jam, there are so many fantastic and easy meal kits that are available.
The best way to anyone's heart is through their stomach, and efforts made to cook a meal are impressive and so appreciated. As a backup, make sure you are prepared to take your partner to their favorite eatery (just in case...)
In Conclusion:
No matter which piece(s) you choose, any jewelry lover would be thrilled to receive these thoughtful gifts this Valentine's Day! From customizable necklaces and personalized bracelets to classic watches and statement pieces, there are so many great gift ideas out there – all you have to do is find the perfect one for your special someone!
Thank you for reading our article; join our group and leave your comments and questions below!          
Happy shopping!
Francesca de Granville, G.G. (GIA), F.G.A.
Click HERE for our affiliate disclosure