Back in 1994, a customer came into the store where I was working looking for a unique and different kind of wedding ring for himself.
He had been shopping everywhere only to be disappointed by the traditional gold or platinum 5mm bands offered for men at the time. He found them quite boring and asked me for a suggestion.
I thought for a moment and told him that we could custom design and handcraft a ring for him. I asked if he had ever heard of black diamonds.
He was intrigued when I explained that black diamonds were definitely not mainstream, but possessed all the characteristics that make white diamonds so beautiful.
Long story short, I brought in a loose diamond and we produced a one-carat bezel-set wedding band for him. He loved having such an attractive conversation-provoking wedding band, featuring a black diamond that he knew expressed his individuality and that so many people would admire.
So what are black diamonds? Where do they come from? And why should you consider buying one for yourself or a loved one? We'll answer all these questions in this article. Let's get started!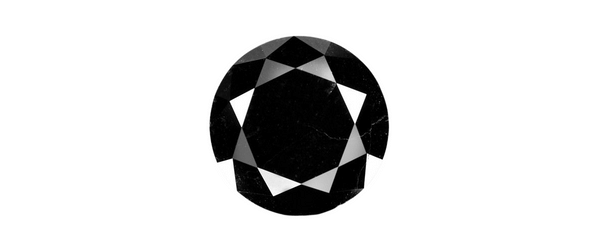 Have you ever heard of natural black diamonds? Well, it's now 2023 you most likely have, as increasingly we see their popularity rising and more people asking for them.
Today, the diamond industry has embraced their value and appeal and you are more likely to see them in mainstream jewelers and online.
We first began to see small natural black diamonds set into other diamond jewelry pieces alongside colorless and near-colorless diamonds creating a beautiful contrast.
Now we see them taking center stage in engagement rings and in men's jewelry, creating very dramatic pieces.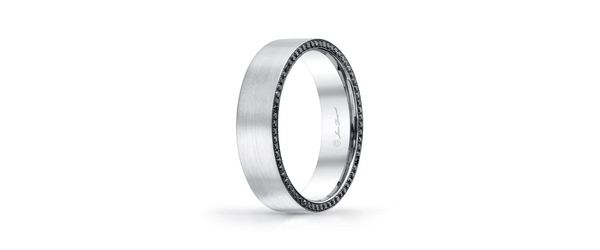 Click HERE to see all wedding bands at Jean Dousset.
Famous Black Diamonds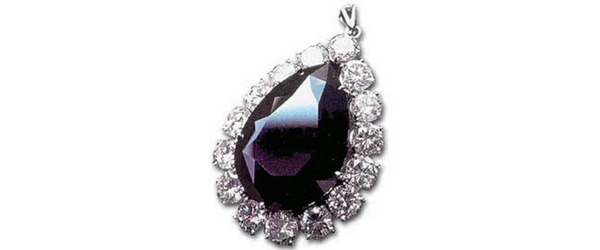 The amsterdam diamond is the largest monocrystal black diamond.
Historically, the Black Orlov, weighing 65.50 carats is probably the most famous of all black diamonds.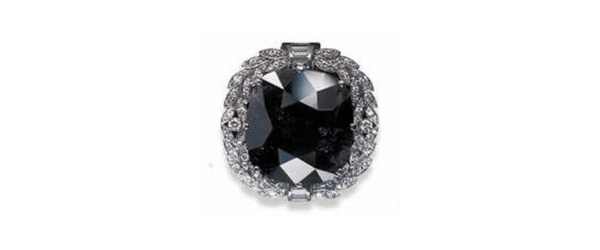 They have also been endorsed by a few celebrities, which made consumers take notice.
Mr. Big presented a five-carat black diamond in the engagement ring he presented to Carrie Bradshaw in the film Sex And The City 2.
Carmen Electra and her fiancé exchanged black diamond rings and  Kat von D also chose fancy black diamonds for her engagement ring.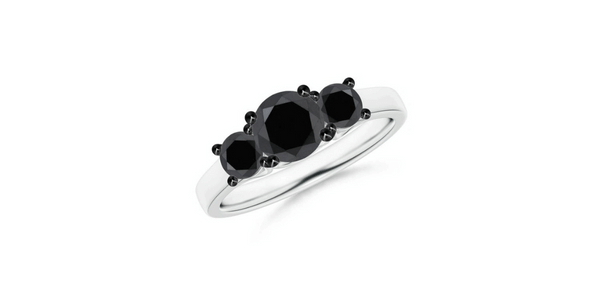 Click HERE for details
What Are Black Diamonds?
Black diamonds were first discovered in Brazil in 1840. Small black diamonds can be found along with white diamonds pretty much anywhere there are diamond deposits, in major diamond-producing countries. But the majority are found in Brazil, Venezuela, Central African Republic, or Eastern Australia. Black diamonds earned the name Carbonado, referring to their composition.
In earlier times they were only considered to be useful for industrial purposes because they were most often small and due to their internal features, unattractive. But importantly, they possessed the hardness needed for drill bits, cutting tools and other industrial purposes.
Click HERE for details
What is the cause of their color?
Well, first of all, not all of these diamonds are actually black, but rather if you look closely they are dark brown, dark gray, or dark olive green and have quite a mysterious appearance.
The color is caused by black minerals trapped within the crystal as it was forming, dark minerals such as graphite, carbon, hematite, and pyrite. So abundant are these minerals within the stones that they absorb all light and thus appear black.
Examination under a microscope will reveal an internal sea of crystals and clouds along with transparent areas, especially if the stones are unheated. Treated black diamonds can also be identified when melted or partially melted inclusions are viewed.
They may also show small internal fractures, sometimes called feathers. The surfaces of these stones have an almost metallic luster, after all, they are diamonds.
They can be and are most often treated with high-temperature treatments that melt inclusions thus evening out the distribution of color. They may also be subjected to HPHT (high pressure-high temperature) treatments that rearrange the atomic structure and melt inclusions.
This process creates a deep black color that is unlike any other naturally occurring diamond color. Irradiated stones may appear dark, deep green in color. The treatment is permanent, so once a diamond has been treated, it will not revert to its original appearance.
The Gemological Institute of America has also elevated the status of black diamonds. At one time they did not and would not offer grading services or reports for black diamonds.
They have now created the category of "Fancy Black" that certain black diamonds may earn. The Gem Lab issues Identification reports for black diamonds that will indicate if the color is natural or induced by treatment.
Click HERE for details on GIA's Diamond Reports
They are also off the standard GIA clarity scale (beyond the clarity grade of I3, the lowest clarity grade) which means black diamonds are not assigned a clarity grade.
Why Should You Buy a Black Diamond?
Black diamonds offer an alternative to traditional white stones for those who want something different and unique when buying jewelry. Plus, they look beautiful when set into rings or any jewelry!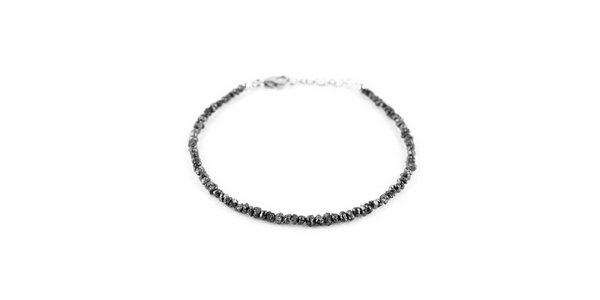 Click HERE for details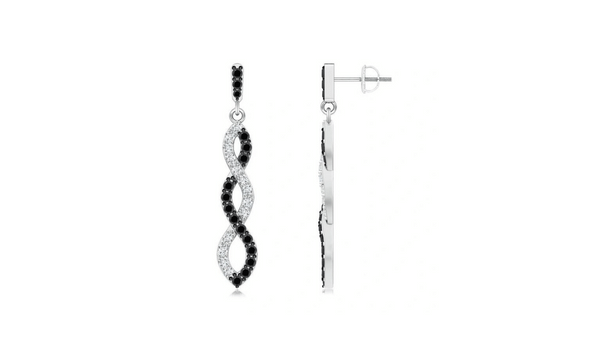 Click HERE for details
                                                                                                            In Conclusion:
When it comes down to it, black diamonds offer something unique for those who don't want white diamonds but instead crave something unique and beautiful, for engagement rings or other pieces to add to their jewelry wardrobe.
Black diamonds add a little bit of edge and differentiate themselves from other stones while still offering all the benefits of a natural diamond - namely lasting beauty and that stands up against time - making them an excellent option for anyone looking for something special.
Whether you're searching for an engagement ring or just a statement piece of jewelry, consider looking into adding black diamonds to your collection!
FAQs
How do I care for my black diamond?
Basic jewelry care: a soft toothbrush, warm water, and a mild liquid soap will work quite well. Avoid steam machines that could cause the diamond to break if there are numerous internal fractures. Ultrasonic cleaners are fine if they have temperature controls.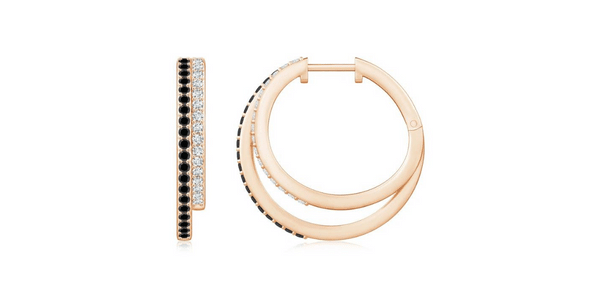 Click HERE for details
Are black diamonds as expensive as other colors?
No, because other fancy color diamonds, such as pink or blue are far more rare (and in demand) than colorless and near-colorless diamonds, black diamonds are also far less expensive than even colorless diamonds. See the price comparisons and precious jewelry examples in this article.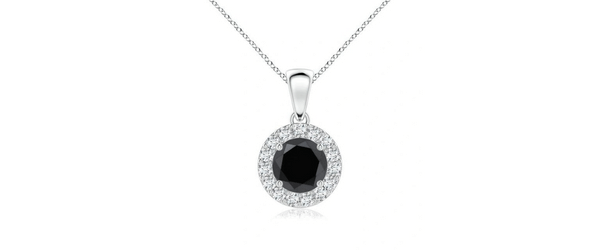 Click HERE for details
Are black diamonds real?
Yes, they are "real" whether mined from the earth or, lab-created. Mined diamonds are valued by determining if the color is natural or has been helped along by treatment.
Natural-color diamonds as identified by the GIA are more valuable. But most black diamonds are subjected to heat or High-Pressure, High-Temperature treatments.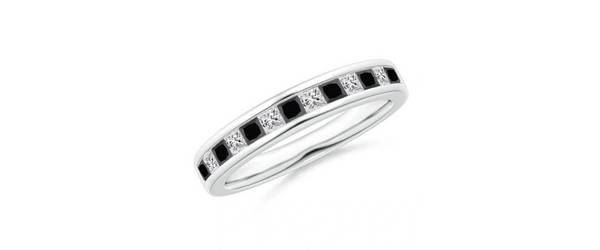 Click HERE for details
Approximate Price Differentials: black carbonado diamonds versus near colorless diamonds
1-Carat: Treated Black Diamond $300
1-Carat: Natural Black Diamond $1500
1-Carat: Colorless Diamond $5000 - this is an average price and will be higher or lower, depending on the color, clarity and cut grades
As you see here, treated black diamonds are the least expensive compared to other diamonds on the list.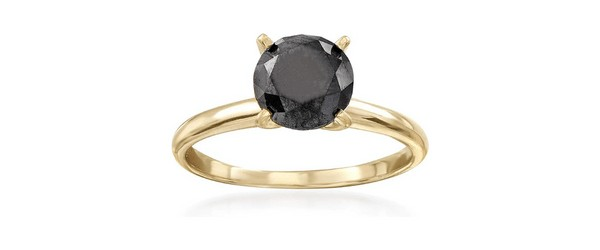 Click HERE for details
                                                                                                        Are black diamonds appropriate for engagement rings?
Like any jewelry, what is appropriate is a matter of personal taste and choice. Brides looking for non- traditional, unconventional rings will most likely find black diamonds appealing. When black diamonds take center stage, surrounded by white diamonds, a role reversal, the results are absolutely gorgeous.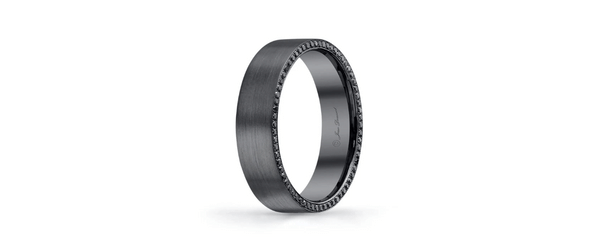 Jean Dousset-Cryptocrystalline Diamond Men's Wedding Band
Click HERE for details
What are cryptocrystalline diamonds?
Cryptocrystalline is a rock texture (materials from which the rock is composed) in this case minute diamond crystals. These crystals are so small that they require very high powered microscopes to actually see them within the structure. The most important of these is Carbonado, black diamond, found primarily in Brazil and the Central African republic.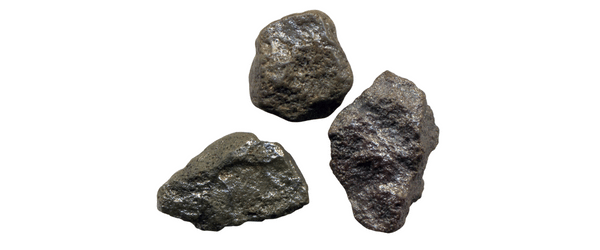 The image above shows the adamantine lustre of diamond on the surface of these cryptocrystalline diamond rocks. These were mined in Central African Republic.

Click HERE for details
Thank you for reading our article. Please join our group and leave your comments and questions below.
Happy Shopping!
Francesca de Granville G.G. (GIA) F.G.A.
Click HERE for our affiliate disclosure