Swarovski Tennis Deluxe jewelry is a collection of beautifully crafted items that exude elegance and sophistication. The collection features shimmering crystals that are carefully cut to reflect light and maximize sparkle, while the rhodium plating ensures lasting brilliance.
Purpose of the Product Review:
The purpose of this product review is to provide essential information on Swarovski Tennis jewelry. Tennis jewelry for men and women is the hottest jewelry trend today. This article presents the unique features and benefits of Tennis Deluxe jewelry, making the purchase decision easy and straightforward.
This collection is perfect for anyone who desires to break away from the mundane and add some sparkle to their look. Whether dressing up for a formal event or looking to elevate a casual outfit, the Tennis Deluxe collection is sure to make a statement.
The attention to detail is evident in the carefully designed pieces that showcase Swarovski's mastery of the craft of jewelry making. Complete with a secure closure, and an extender for length customization.
Necklaces: Classic Delicate Strand Line Necklace, V-Necklace, Crystal Dangle Necklace: Yellow, Rose, and Rhodium Plated.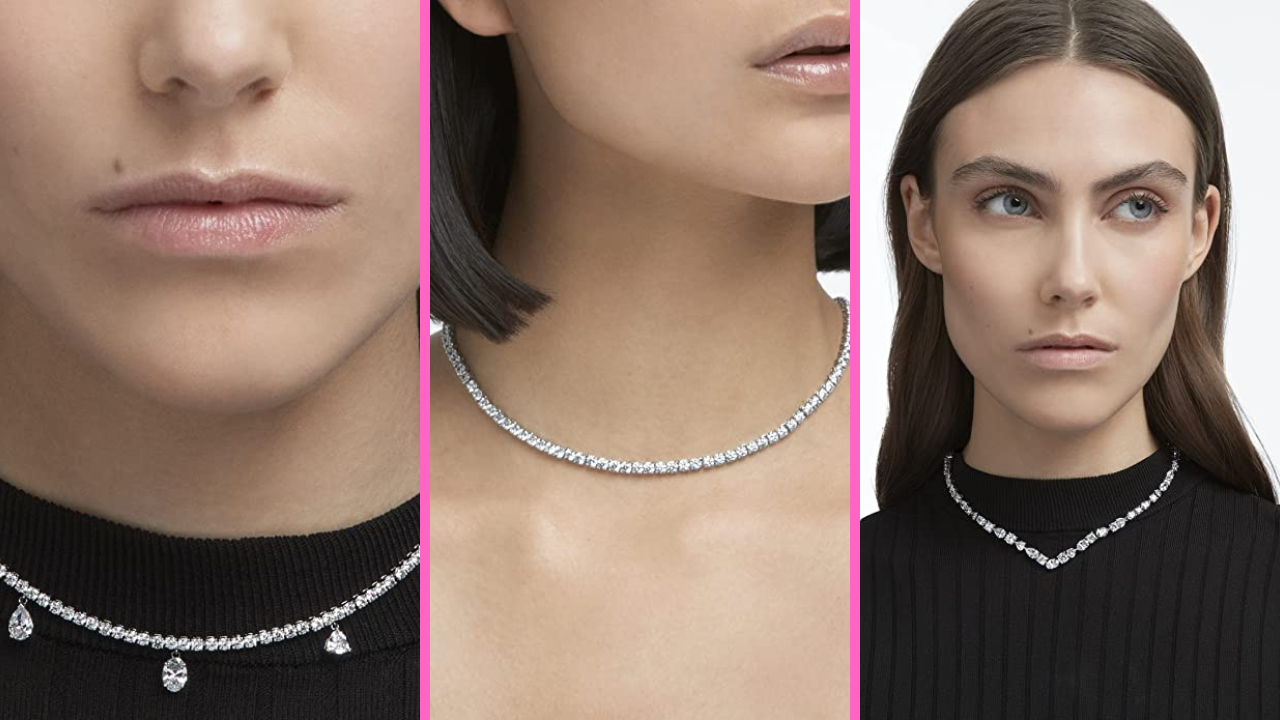 Bracelets: Classic line Bracelet: 6.3/8 inches: Yellow, Rose, and Rhodium Plated. An extender is included.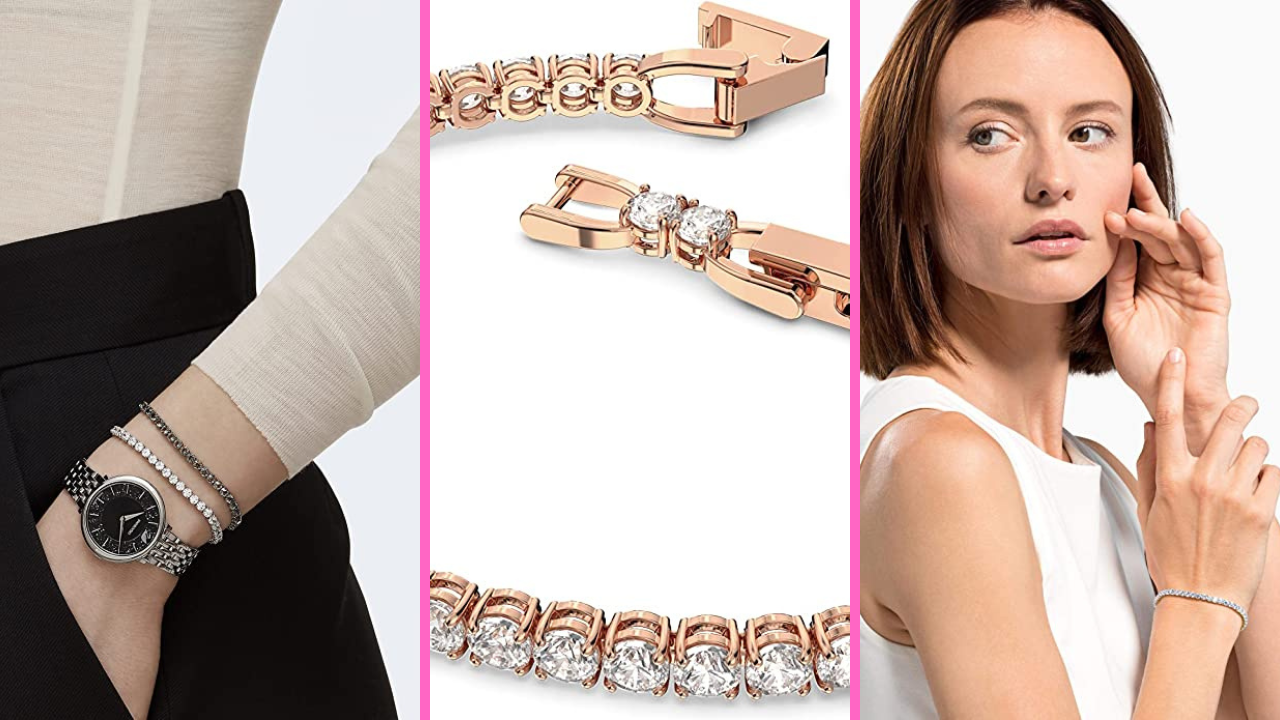 Ear Studs: 0.25 carats-3.00 Carats Total Weight, Cuffs and Open Hoops, Rhodium Plated.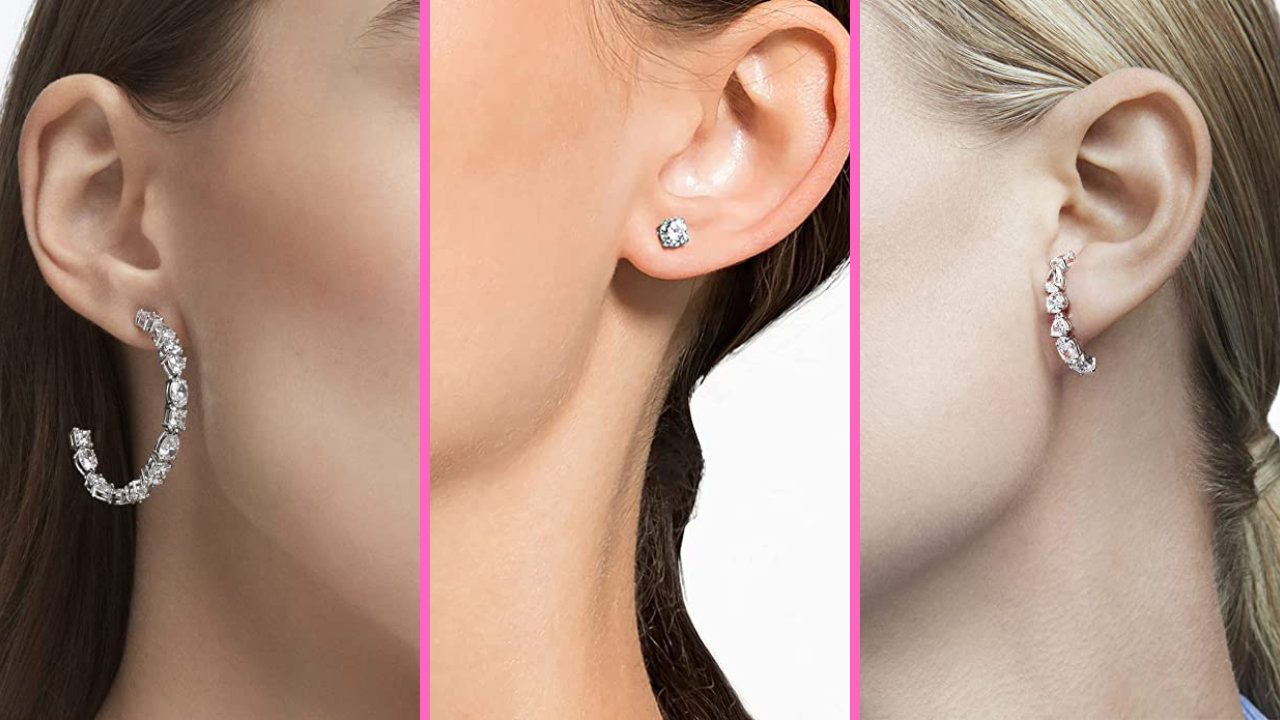 Swarovski Jewelry maintains its brilliance over time by following simple care practices, which include removing before contact with water, lotions, or perfumes. The tennis necklace and earrings in this collection are versatile and easy to wear, making them the perfect gift for any occasion, or a dare-to-be-different accessory to add to your collection.

Product Quality
Swarovski Tennis Deluxe jewelry is crafted with precision and expertise, using only the finest quality materials. The crystals used in the collection are cut to perfection, refracting light in a mesmerizing way that creates a dazzling display of sparkle.
The necklaces, bracelets, and earrings are built to endure and maintain their brilliance over time, making them an excellent purchase for those looking for quality fashion jewelry. The extensions add even more versatility, making them easy for wearers to tailor the length of their pieces to their specific preferences.
When it comes to quality jewelry, Swarovski Tennis Deluxe is the perfect choice. Its durability, versatility, and dazzling beauty are just a few of the aspects that make this collection a must-have for all the fashion-conscious individuals out there.
💡
When you purchase through our links, we may receive a small commission. Prices are exactly the same for you if your purchase is made through an affiliate or a non-affiliate link. You will not pay more by clicking through our links.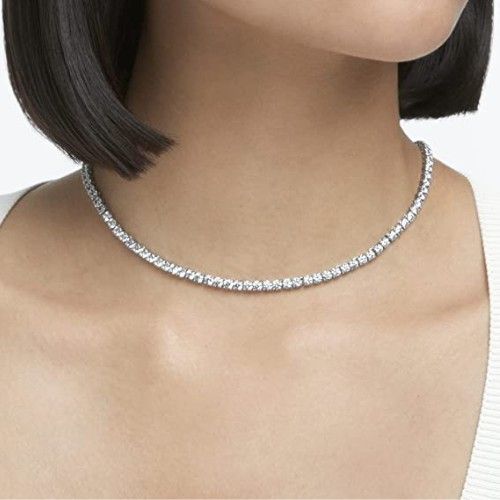 Pros
1. Timeless Elegance: Swarovski Tennis Deluxe jewelry offers a blend of elegance and glamour that is unmatched in the jewelry market today. The pieces are carefully crafted to provide a timeless look that is perfect for all ages.
2. Dazzling Sparkle: The precision-cut crystals used in this collection refract light in a way that creates a dazzling display of sparkle, making the wearer stand out in any gathering. This is a unique renowned feature of the Swarovski brand, and Tennis Deluxe perfectly captures this quality.
3. High-Quality Materials: The jewelry is crafted using only the finest quality materials, making it durable and long-lasting. The finishes of the settings are of superior thickness, ensuring the jewelry looks brand new for years to come.
4. Versatility: The Swarovski Tennis Deluxe collection is versatile and easy to wear, making it perfect for both formal and casual occasions. The jewelry can be worn as a statement piece or as an accessory to elevate any outfit.
5. Customizable: The included extenders provide length customization, ensuring that the wearer can tailor their jewelry to their specific needs.
6. Secure Closure: The simple and secure closure on the necklace, bracelet, and earrings provide worry-free wear.
7. Perfect Gift: Swarovski Tennis Deluxe jewelry is the perfect gift for any occasion. The collection offers a range of options, making it easy to find the perfect piece for a loved one, delivered in premium, branded gift boxes.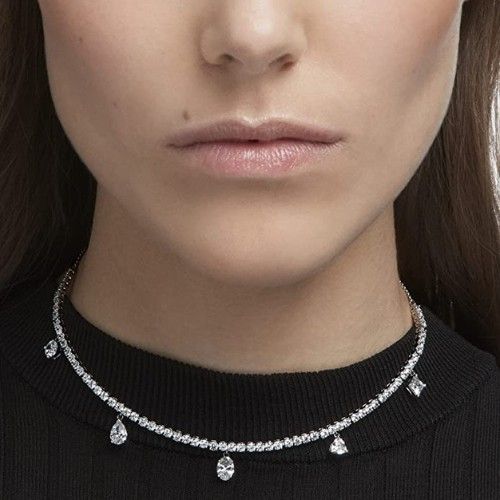 Cons
1. Fragile: The jewelry is delicate and should be handled with care. The crystals can crack or break if mishandled, and the rhodium finish can scratch easily, leading to discoloration. Wearers need to be careful not to expose the jewelry to chemicals, water, or perfumes that may damage it.
2. Limited Stock: Swarovski Tennis Deluxe jewelry is not readily available in all stores due to high demand and limited stock. Customers may need to place an order online or wait for the item to become available in-store.
3. Restrictive Stylings: The jewelry's designs are relatively standard, and there may not be much variety in stylings, which may limit the collection's appeal to some customers.
While the cons of the Swarovski Tennis Deluxe Collection may seem significant, they are easily outweighed by the collection's features and benefits. For those in the market for high-quality and stunningly beautiful fashion jewelry that will last a lifetime, the Swarovski Tennis Deluxe Collection is worth every penny!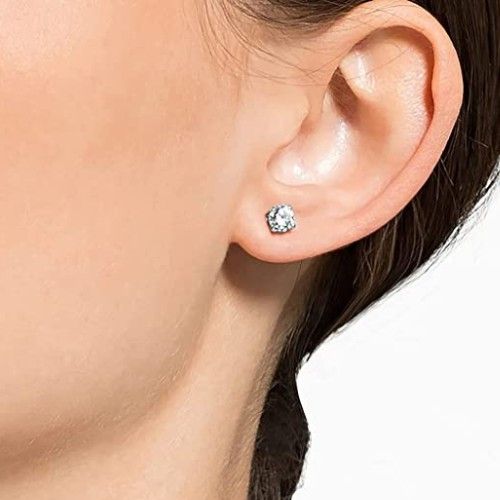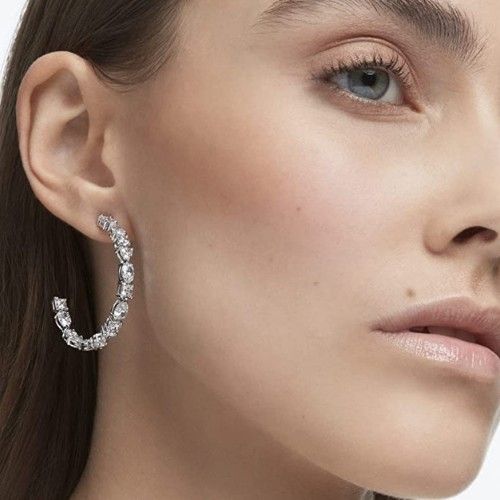 Pricing:
Swarovski Tennis Deluxe jewelry is priced reasonably compared to other high-end jewelry brands in the market. The cost of the jewelry is well justified by the quality of materials and craftsmanship that goes into making each piece. Tap or click on any of the "Check Price On Amazon" buttons for the price of your favorite piece.
For those seeking even better value, Amazon Prime offers free two-day shipping for all Tennis Deluxe orders, which will ensure that the pieces arrive quickly and with extra convenience. Amazon Prime members can also benefit from exclusive discounts and offers, making this an even more attractive option for those looking to purchase Swarovski Tennis Deluxe jewelry.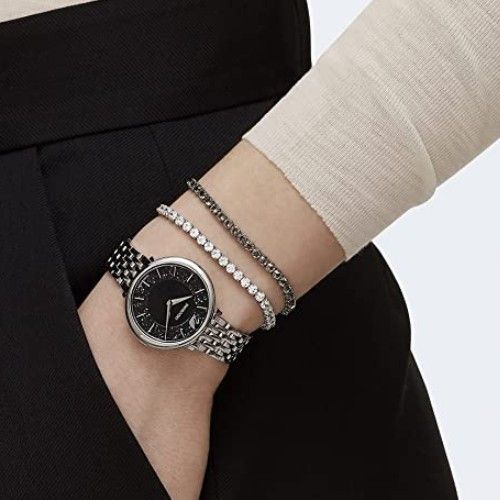 Comparisons
Comparing Swarovski Tennis Deluxe jewelry with its top competitors, it is easy to see why this collection stands out in a crowded field of elegant jewelry brands.
Pandora is a brand that competes with Swarovski Tennis Deluxe. While both brands offer high-quality materials and expert craftsmanship, there are significant differences between the two collections. Pandora has a broader range of product offerings, including charms and bracelets, while Swarovski focuses primarily on necklaces and earrings. Additionally, Swarovski offers a wider range of customization options in its collection, with the extender included in the necklace for more length options. Swarovski crystals are world-renowned and unrivaled in quality.
Customer Experience
Many customers have noted that the jewelry is versatile and can be worn for a range of occasions, from formal events to casual outings. The elegance and sophistication of the jewelry make it a perfect choice for those who want to stand out from the crowd.
                                                                                                                        One particular customer raved about the Tennis Deluxe All-Around tennis necklace, saying that it is one of the most beautiful pieces of jewelry they had ever seen. The customer also mentioned that the crystals reflect light in a mesmerizing way and that the necklace is easy to wear for extended periods.
Customers appreciate the versatility of Swarovski Tennis Deluxe jewelry, with some noting that they wear it daily as part of their everyday outfits, while others save it for special occasions. Regardless of how they choose to wear it, customers appreciate the quality and excellence that comes with each piece.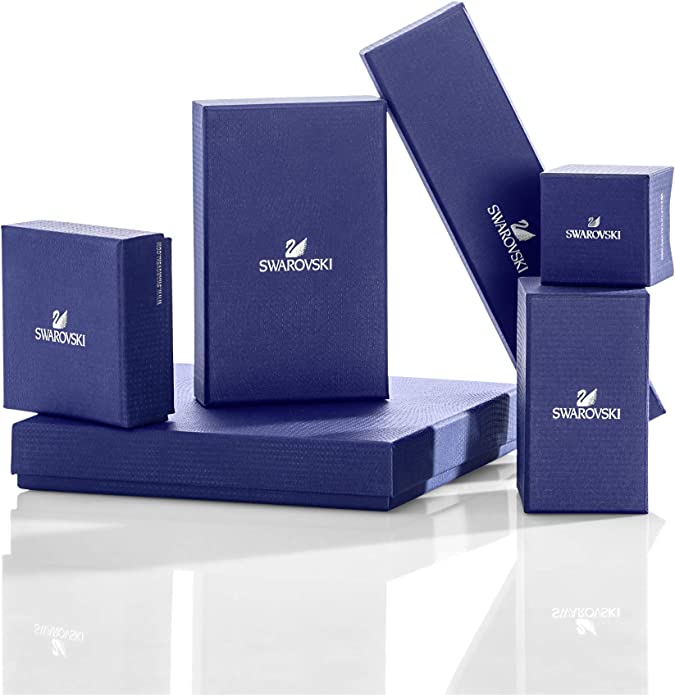 FAQs
Q. What materials are used to create the Swarovski Tennis Deluxe collection?
A. The Swarovski Tennis Deluxe collection is crafted with only the finest quality materials, including sparkling gorgeous stones, Swarovski crystals, set in a rhodium-finished setting. The secure closure and extender for length customization make this jewelry easy to wear and lasting in its brilliance.
Q. How long does the jewelry last?
A. When cared for properly, Swarovski Tennis Deluxe jewelry can remain brilliant and beautiful for many years to come. To ensure longevity of your pieces, it's important to remove them before contact with water, lotions, or perfumes and polish with a lint-free cloth when needed. Also, see the Connoisseurs Delicate Jewelry Cleaner.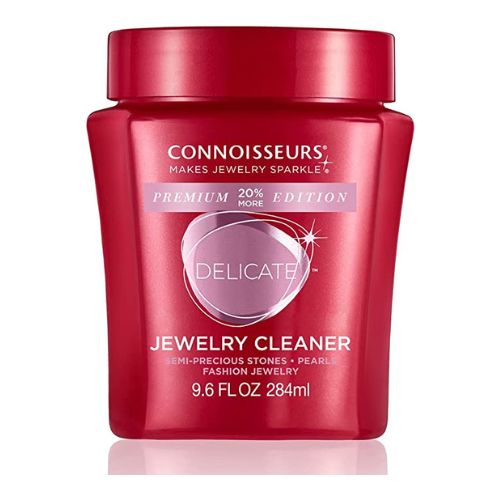 Q. Is there a warranty included?
A. Yes! All purchases of genuine Swarovski products include their standard 12-month product warranty so you can feel confident that your purchase will last through all life's events - whatever they may be!
Q. Are these earrings suitable for sensitive skin?
A. The Swarovski Tennis Deluxe Collection uses hypoallergenic metals which makes them suitable for those with skin sensitivities.
Thank you for reading our article and please leave your comments or questions below.                                                                                                  
Happy Shopping!                                                                                                
Francesca de Granville, G.G. (GIA) F.G.A.
---
Related Articles You May Also Enjoy: