Are you looking for the perfect gift for a special someone? Give them something that will last a lifetime with Macy's Pearl Gifts! Whether you're looking for a graduation gift, something special for a June birthday, or just a unique piece of jewelry, Macy's has the perfect pearl gift.
Macy's collection of pearl jewelry is sure to make a statement. From classic pearl necklaces to modern pearl earrings, you'll find the perfect piece for any occasion. They also have a selection of pearl gifts for special occasions, like graduations or June birthdays.
At Macy's, you'll find the highest quality pearls, with beautiful luster and shine. Their pearls come from all over the world, so you can be sure you're getting the best of the best. Plus, you can choose from a variety of styles, colors, and sizes, so you're sure to find something that matches your loved one's style.
Give the gift of timeless elegance and sophistication with a gift of pearls from Macy's.
Pearl Jewelry: Value Factors
All cultured pearls are assessed for the following factors:
Size:  Cultured pearls range in size from approximately 2mm - 20mm. Larger sizes are the rarest, as are small sizes in some varieties.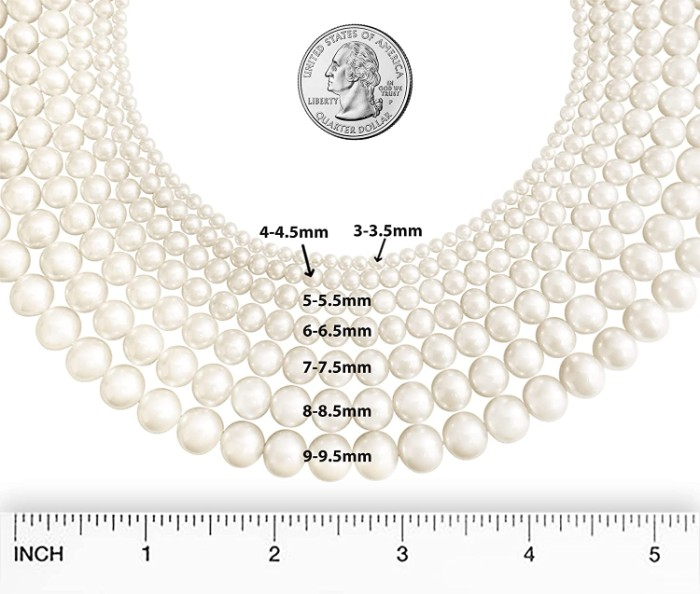 Color & Overtones:  The body color (the first color we see) Overtones, the sheer color(s) that lie over the body color. Example: White with rosé (pink) overtones or dark gray with purple or green overtones, etc.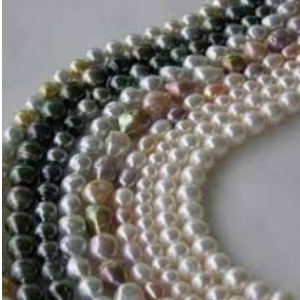 Shape: round, near round, symmetrical, baroque - round pearls are the rarest, thus the most expensive shape within each variety – For example a round South Sea cultured pearl is more expensive than a near-round, etc.
Luster:  Surface shine and reflections – Cultured pearls can have dull to very high or metallic luster.
Surface Complexion: bumps, cracks, pits in the nacre coating - Blemish-free cultured pearls are the rarest – because they are an organic material, blemishes are very common. It has been said that a flawless pearl is as rare as a flawless diamond.
Nacre Quality/Thickness:  Can only be measured by x-ray or by cutting the pearl in half - The bead nucleus should not be not visible through a good nacre coating.
Matching: In strands, or any piece with multiple pearls, the factors above are matched as closely as possible.
Keep in mind that cultured pearls are organic (formed from a living organism) so as you look at strands, no two pearls will be exactly alike - there will be slight variations in color, size, surface complexion, and luster. The goal is to match pearls to create strands with visual harmony.
Freshwater Pearls
Akoya Pearls
South Sea Pearls
Tahitian Pearls
Mother-of-Pearl
June is a big month for gift-giving, just some of the celebratory events are graduations, June birthdays, Father's Day, June weddings, and anniversary gifts for which pearls make perfect gifts.
Why Cultured Pearls Gifts From Macy's?
When it comes to finding the perfect cultured pearls, there's no better place to turn than Macy's. With over 150 years of experience in the retail industry, Macy's reputation for quality and trustworthiness is unmatched. Their commitment to providing customers with exceptional products and services has stood the test of time.
Plus, Macy's offers a unique online shopping experience that allows you to browse through a vast selection of high-quality items from the comfort of your own home. And when it comes to cultured pearls, Macy's has an impressive range of styles, colors, and sizes to suit any taste or budget.
Whether you're searching for classic white or stunning colored pearls, you'll find exactly what you're looking for at Macy's. And with their unbeatable value, you can trust that you're getting the best value possible.
💡
When you purchase through our pages, we may receive a small commission. Prices are exactly the same for you if your purchase is made through an affiliate or a non-affiliate link. You will not pay more by clicking through our links.
Gift Ideas
Cultured Freshwater Pearl (6-1/2 mm) Multi-Strand 18" Lariat Necklace in 14k Gold-Plated Sterling Silver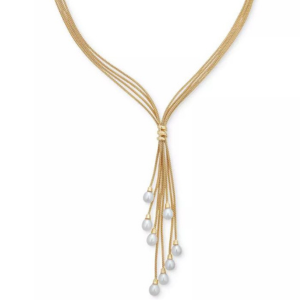 Freshwater pearl necklace
Cultured Freshwater Pearl Necklace: 6-1/2 mm
special occasion necklace
Set in 14k gold-plated sterling silver with white pearls or 14k rose gold over sterling silver with silver pearls
Silver-off round shape
Great pearl wedding anniversary gifts
Approx. length: 18"; approx. drop 4"
Lobster clasp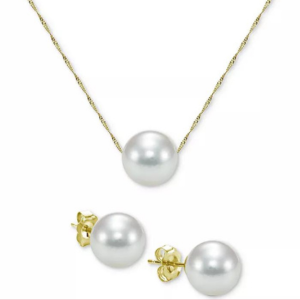 The simple elegance of Akoya cultured pearls are showcased in this beautiful 14k gold swivel pendant necklace and stud earrings set.
Akoya Cultured Pearl: 7mm
Set in 14k gold
Approx. length of pendant necklace: 18"; approx. drop: 1/3"
Spring ring clasp
Approx. diameter of stud earrings: 8.5mm
Post backs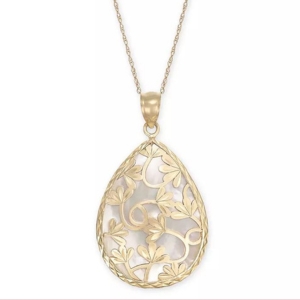 Mother-of-Pearl: 26 x 19mm
Set in 14k gold
Approx. length: 18"; approx. drop: 1-1/3"
Spring ring clasp
Beautiful understated necklace
Cultured Freshwater Pearl Bracelet (7mm) in 14k Gold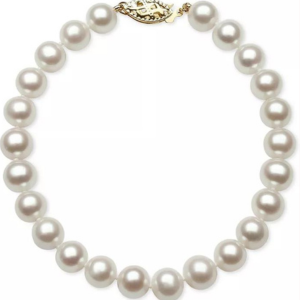 A must-have for any collection. Belle de Mer's bracelet features cultured freshwater pearls (7mm) and a 14k gold clasp. Approximate length: 7-1/2 inches.
Almost all gemstones have been treated to enhance their beauty
All gemstone carat weights (ct. t.w.), if mentioned, are approximate; variance may be .05 carat
Thick nacre coating and Incredible luster
Gorgeous bracelet at a fantastic price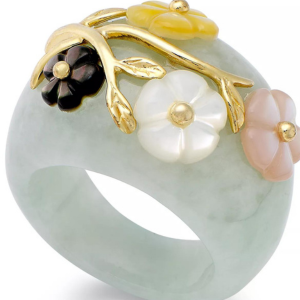 Petal perfection. Featuring a floral motif, this stunning green jade band is adorned with a stunning bouquet of white (8mm), yellow (8mm) black, and lavender Mother of Pearl flowers
Photo may have been enlarged and/or enhanced.
Treated to enhance color.
Jade is the toughest of all gemstones, difficult to chip or break (but if hit hard enough it can break.)
Perfect for everyday wear
EFFY® Cultured Freshwater Pearl Triple Drop Earrings in 14k Yellow, White or Rose Gold (5mm)
Add polish to your party look with these triple-drop earrings from EFFY. Featuring cultured freshwater pearl (5mm) stations.
Cultured Freshwater Pearl: 5mm
Set in 14k yellow, white, or rose gold
Approx. drop: 1-1/2"
Post-back closure
These elegant earrings are perfect for a night out
Cultured Freshwater Pearl (7mm) & Diamond (1/3 ct. t.w.) Ring in 14k Gold (Also in 14k White Gold)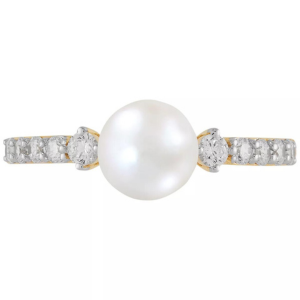 Honora creates beauty with this cultured freshwater pearl ring, set on a shank adorned with sparkling round diamonds. They are cultured pearl experts and select only the finest quality pearls.
Traditional diamond ring
Showcases Cultured Freshwater Pearl: 7mm
Diamond: 1/3 ct. t.w.
Set in 14k yellow gold or 14k white gold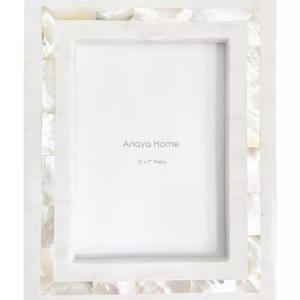 Pearl photo frame - traditional wedding gift
Perfect for wedding date/invite card, graduation, or anniversary gift
3 inlaid colors of Genuine Mother of Pearl including iridescent white and grey. When light hits each piece, the iridescent colors shine bright against the White Marble background creating a luxurious appearance.
Each frame is handmade in the city of Agra, the home of the Taj Mahal. Artisans passed down these intricate hand-carving techniques from generation to generation.
Hand wash
And we certainly don't want to forget about men! Pearl Cufflinks are in abundance at Macy's. Perfect for a formal wedding or for the rare breed of men that still enjoy wearing French cuffs, here is our favorite pair.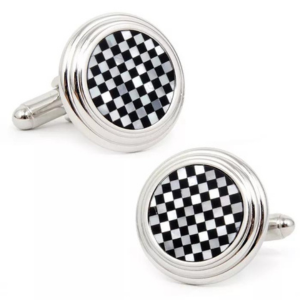 Approximately 0.625" diameter
Rhodium plated silver, onyx and mother of pearl
Bullet backing
Plated Base Metal
Caring for Cultured Pearls
Do not wear pearl strands with any other jewelry that will scratch the delicate nacre coating
Do not expose to hairspray, fragrance, or body lotion
Do not store in safety deposit boxes for long periods of time (years) the nacre coating will dry out and crack
Remove pearl jewelry prior to playing sports or before household clean chores
Pearls should be the last thing you put on and the first thing you take off
Always store in the original packaging or soft-lined pouch
Professionally cleaning and restringing is recommended once a year if you wear your strands often
When caring for pearls at home, wipe them with a soft, slightly damp cloth
There are mild liquid jewelry cleaners that are safe for cultured pearls. See our article on How To Clean Jewelry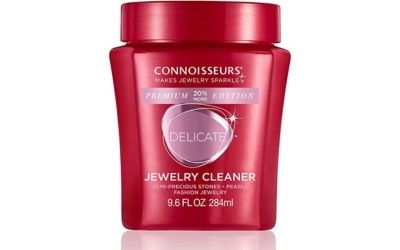 FAQs
We've put together a list of the most frequently asked questions when it comes to cultured pearls. If you have a question that you would like answered please feel free to sign up and leave it below in our questions and comments section.
What is the most important value factor when assessing the value of pearls? The luster of a pearl refers to its shine and reflections off the surface of a pearl. Pearls that have high luster are highly prized. It is the most beautiful characteristic of pearls; the higher the luster the more valuable the pearl.
What is the difference between cultured and natural pearls? Cultured pearls are created by implanting a small bead or piece of tissue into an oyster or mollusk. The mollusk then forms a pearl by surrounding the implanted object with layer upon layer of nacre. Cultured pearls are real pearls that are created under controlled conditions (pearl farms) as opposed to natural pearls that occur spontaneously in the wild, completely without man's intervention.
Are cultured pearls lower quality than natural pearls? No, cultured pearls are not lower quality than natural pearls. In fact, many high-quality cultured pearls are more valuable than natural pearls due to their larger size and more consistent shape and color and clearer surface conplexions.
What are the different types of cultured pearls? There are several types of cultured pearls, including Akoya pearls, Tahitian pearls, South Sea pearls, and freshwater pearls. Each type has its own unique characteristics and qualities.
How do I judge the quality of a cultured pearl?  The quality of a cultured pearl is judged based on factors such as its luster, surface quality, shape, size, and color. High-quality pearls will have a deep, high luster, few blemishes on the surface, a round or symmetrical shape, and a consistent color.
How should I care for my cultured pearls?  Cultured pearls should be stored separately from other jewelry to prevent scratching. They should be cleaned with a soft cloth and or gentle liquid jewelry cleaner, and never exposed to harsh chemicals or ultrasonic cleaners. It's also important to avoid exposing pearls to heat or direct sunlight for prolonged periods.
Are there any special considerations when traveling with cultured pearls? When traveling with cultured pearls, it's important to keep them in a separate jewelry pouch or container to prevent scratching or other damage. Pearls should also be protected from extreme temperatures and humidity.
Can I wear my cultured pearls every day?  Yes, cultured pearls can be worn every day. However, it's important to handle them carefully and avoid exposing them to harsh chemicals or other substances that could damage them.
How do I choose the right type of cultured pearl for my needs?  When choosing a type of cultured pearl, consider factors such as the occasion you'll be wearing them for, your personal style, and your budget. Akoya pearls are a classic choice for formal occasions, while freshwater pearls are more versatile and can be worn in a variety of settings. Tahitian and South Sea pearls are prized for their unique colors and large sizes, but are rare and are more expensive.
Conclusion
Cultured pearls are a timeless and sophisticated gift, perfect for any special occasion. With Macy's vast selection of styles, colors, and sizes to choose from, you can find the right piece that matches your or your loved one's style perfectly.
Whether it be a classic Akoya cultured pearl necklace or a freshwater pearl bracelet in 14k gold - there is something for everyone at Macy's.
We hope this article has helped guide you in finding the perfect gift of pearls from our favorite store! Thank you for reading and we look forward to seeing you back here again soon!
Happy Shopping!
Francesca de Granville, G.G., F.G.A.
---